Change the future through our own sales activities,
Change Japan,
Change Shizuoka.
For solving social, economic, and environmental issues through business, Mochizuki Kogyosho supports the Sustainable Development Goals (SDGs).
Based on the concept of "CSV," we have set SDGs goal as an extension of our core business in order to work toward long-term solutions to social issues.
Toward Climate Change Action Plan and the Realization of Decarbonized Society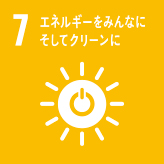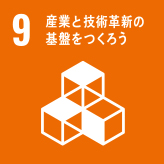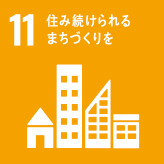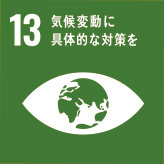 "RE100" Achievement Goal in 2025, Carbon Neutrality Achievement Goal in 2030
First, our company will take the lead in promoting decarbonization and become a role model company. We are earnestly working on the introduction of renewable energy with the aim of achieving "RE100" in 2025. Furthermore, we are calculating CO2 emissions to achieve carbon neutrality (Scope 1 to Scope 2) by 2030, and are working to reduce emissions and participate in initiatives.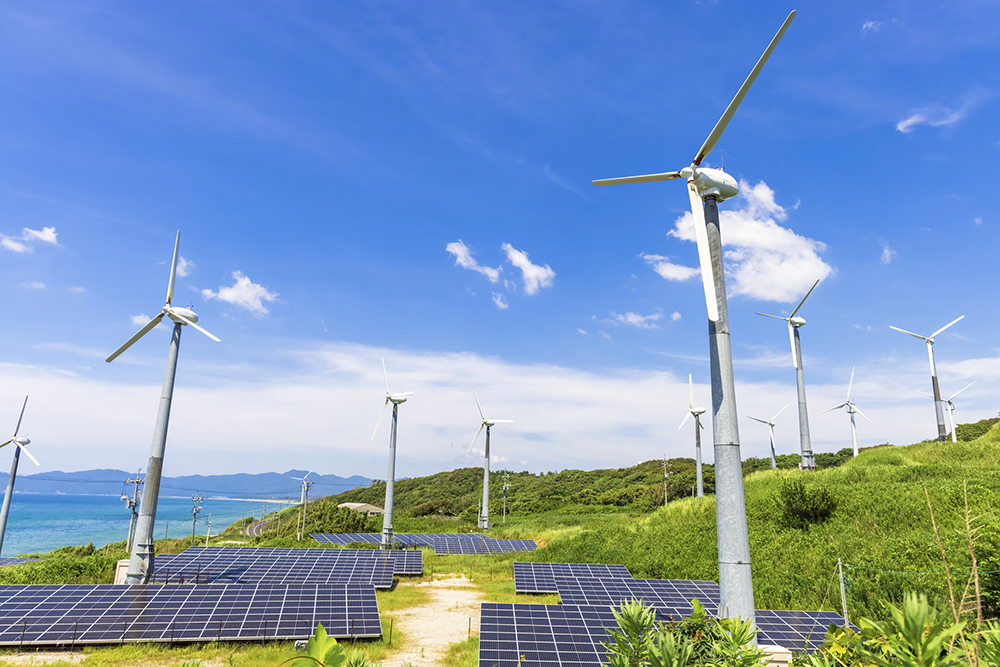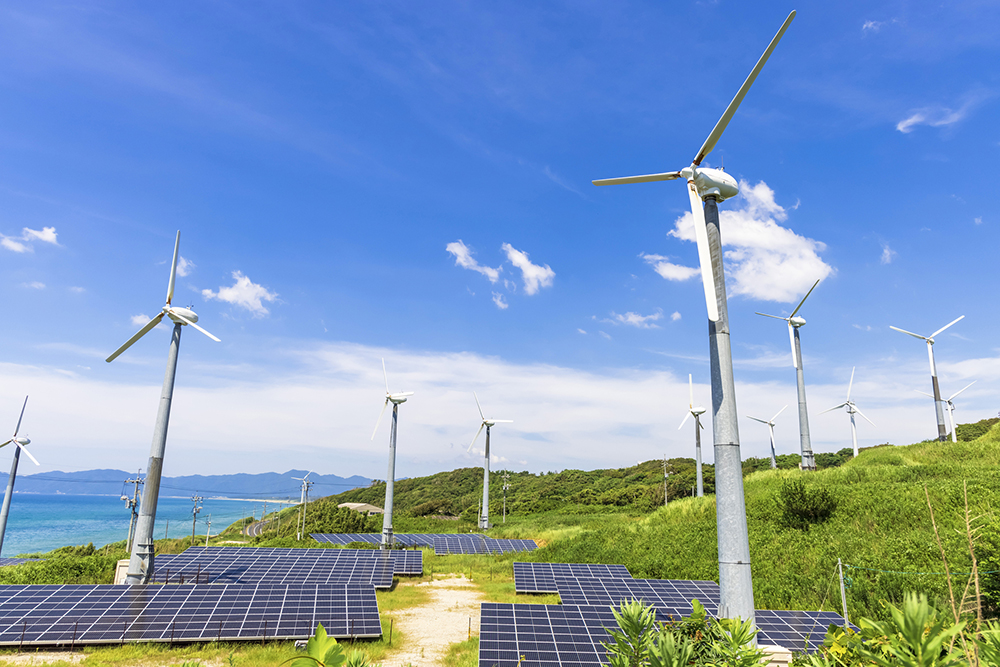 Publish a monthly information magazine to promote energy conservation and renewable energy for our customers
We have been publishing the "MOCHIKOU newsletter" to 400 companies in the prefecture every month since July 2019. In this magazine, we provide information on the latest energy saving equipment and renewable energy equipment, subsidies, and other information to support our customers' decarbonization efforts. We have received so positive feedback from our customers, such as "We are glad to receive information related to decarbonization that we are unaware of".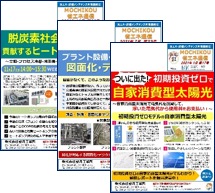 Regular Smart Factory Seminars on the forefront technologies
We hold a "Factory Equipment Study Session" every two months for factory equipment managers and our technical employees, which leads to smart factories. Each time, we invite top manufacturers of various equipment and specialized consultants as guest lecturers to provide information that can be immediately utilized in the development of a smart factory onsite.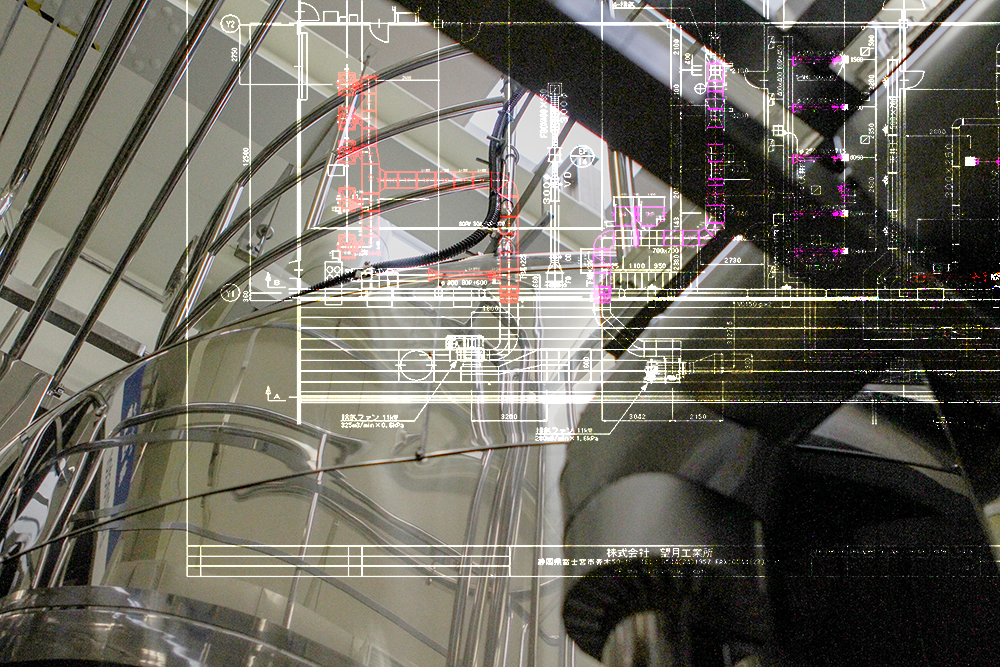 Employee training focused on personal growth and creating a comfortable work environment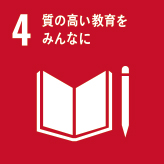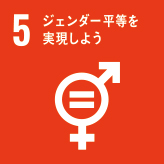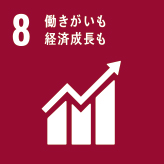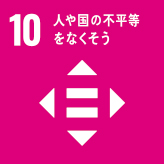 Education and training system and corporate culture that supports individual career development
We have an extensive training program to enable employees to play an active role regardless of age, gender, or experience. In addition, we award quarterly "Employee Awards" to employees who have worked hard and been recognized for their efforts. Furthermore, we offer various training programs (certification acquisition, external training) to meet the life and career plans of each individual.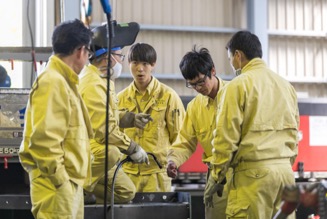 A personalized life and work balance with a full benefits package
We want our employees to be able to work with peace of mind for a long time, so we offer a full range of benefits, including various types of leave, housing allowances, maternity and paternity leave, celebratory money, various allowances, company trips, asset building, and the freedom to work on the second job. We aim to create a company where employees can choose their own work style and draw their own career plans.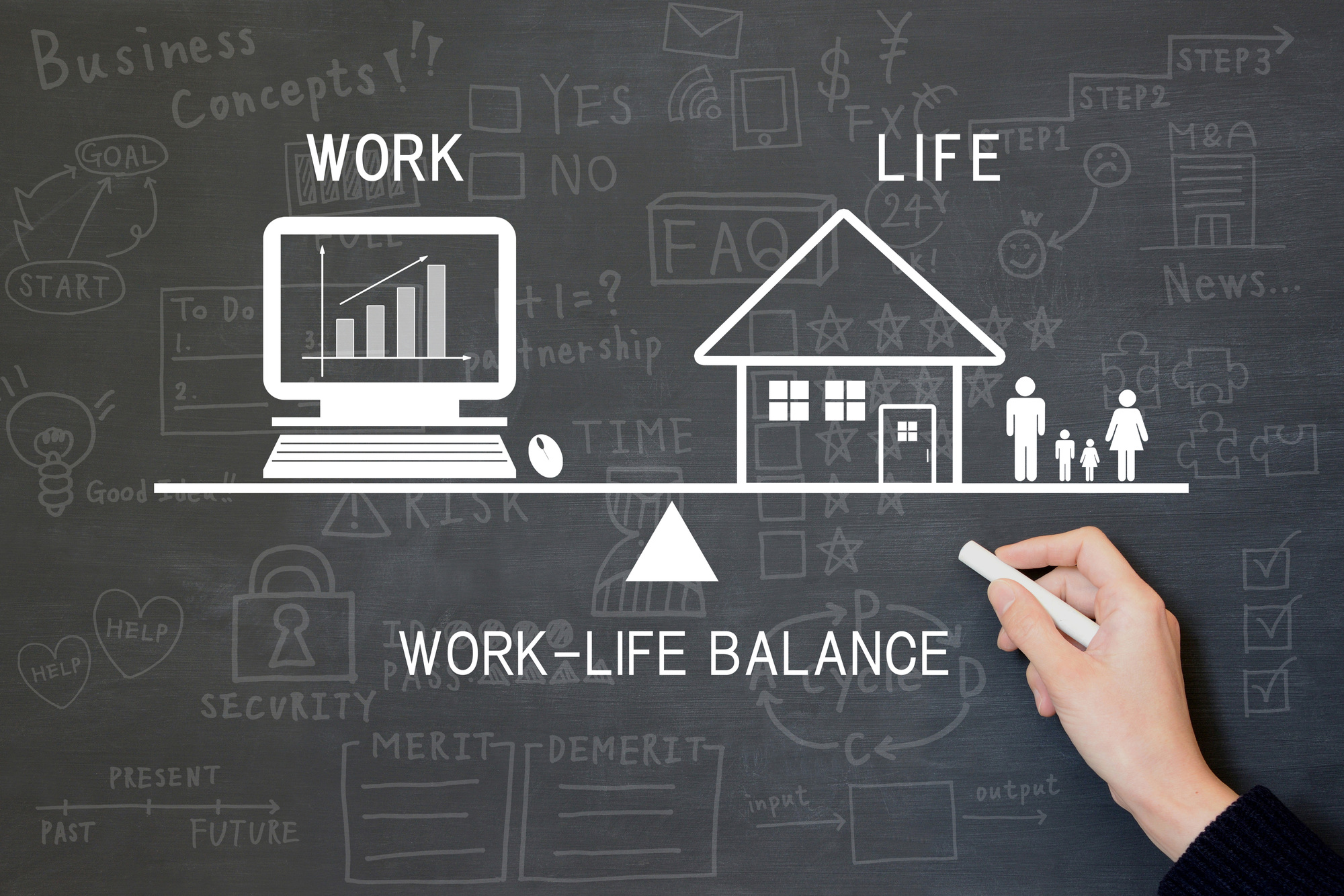 Pass on the experience and technology cultivated by veteran employees to the next generation
We value veteran employees who have been active for a long time, and furthermore, we focus on hiring and training new graduates and mid-career workers to pass on their skills, and continue our efforts to pass on the experience and skills that veteran employees have cultivated to younger employees.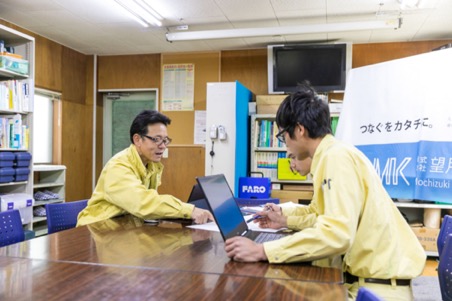 Recruitment regardless of nationality! Nationality does not matter as long as you are motivated.
We are hiring people of any nationality, including Vietnamese, Sri Lankans, etc.. We hire people of any nationality who are motivated, who want to improve the industry, and who want to acquire skills. We also provide a language training program to create an environment in which you can play an active role even after you join the company.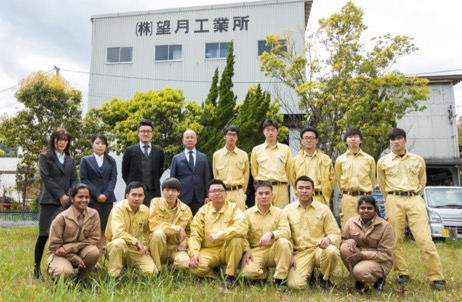 Promoting SDGs through financial support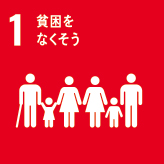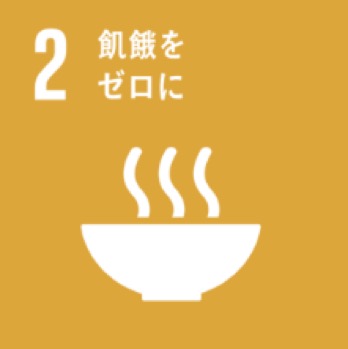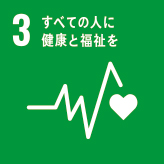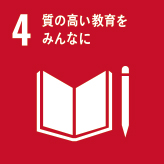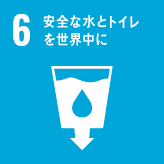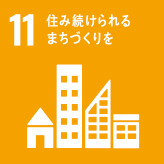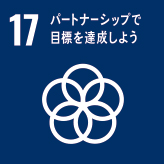 There are lives that can be saved with water – Cambodia Water Well Support
Throughout the world, more than 3,000 people die every day from diarrhea caused by unsanitary water and conditions. The largest victims are the poor, especially children, in rural areas and slums.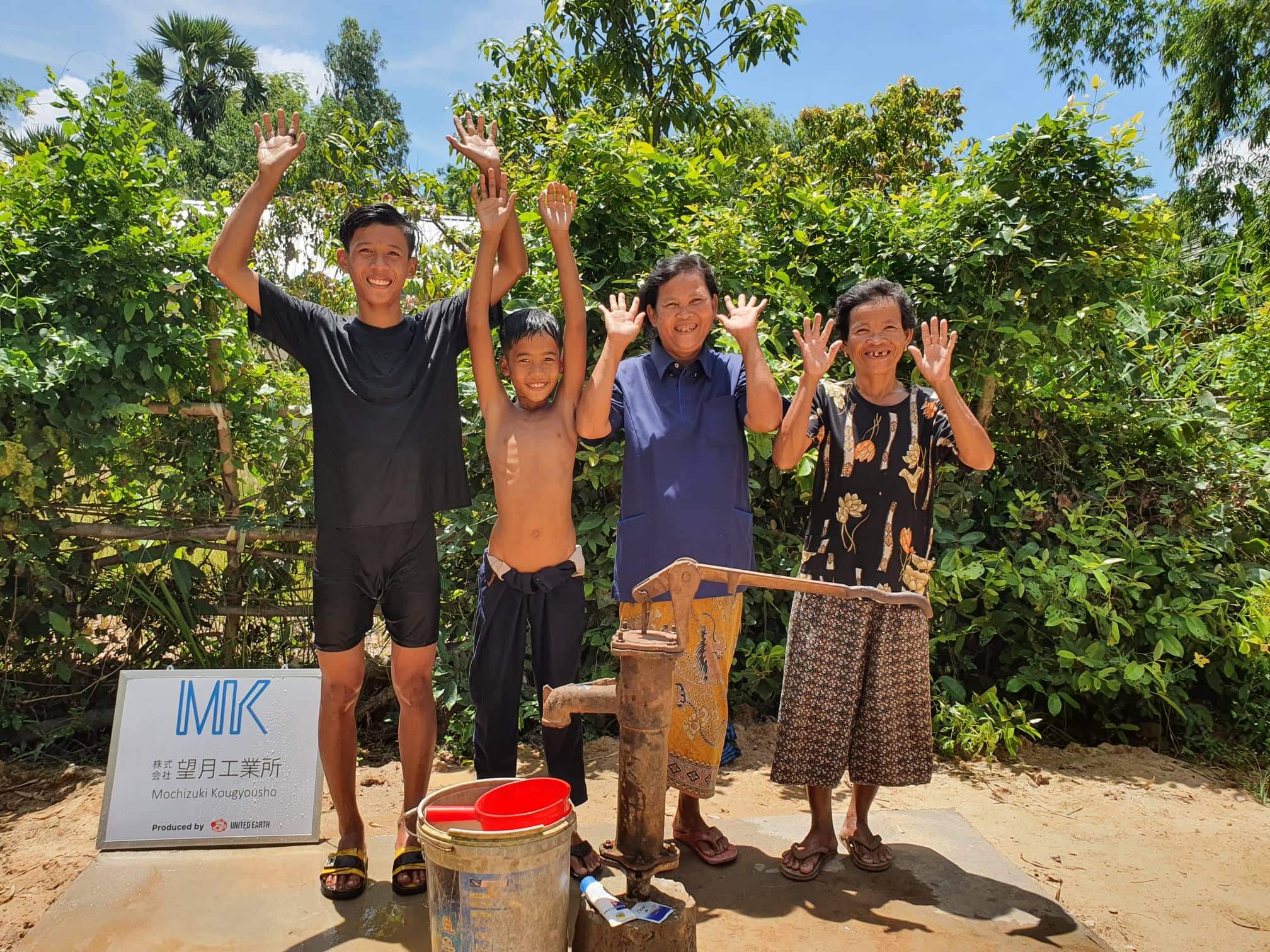 Supporting children's health and athletic performance as a sponsor of "E-Jump Fuji"
"E-jump Fuji" provides a place where more children can experience the excitement, challenges, and successes of skip rope through their minds and bodies, which is something they have always done casually at school, and even adults have experienced before.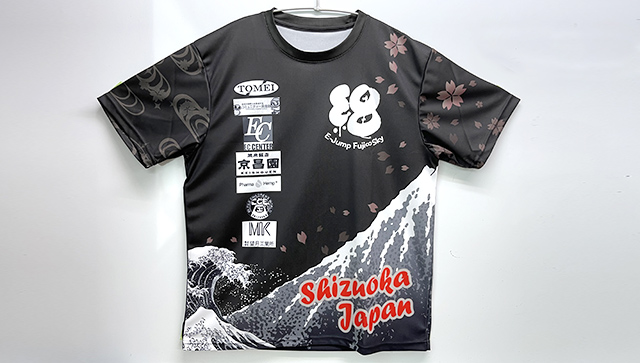 Donation to Fujinomiya City Daiyon Junior High School
Through donations to Fujinomiya City Daiyon Junior High School, a local junior high school, we are supporting the children so that they can have a fulfilling school life and club activities. What we learned through school life when we were children has become irreplaceable. We donate in the hope that today's children will have a better experience and gain as much experience as possible.